Ask a Health Professional
February 1, 2022
"Fail to prepare – prepare to fail"
You have probably heard or read the title statement before. We are very happy to say that gyms are allowed to reopen and we are optimistic that they will stay open. However, we also want to be prepared. You, like many of us, are probably growing tired of hearing about how Covid has had such an impact on many aspects of daily living. One of those aspects that may be disrupted for you is your regular exercise program in a fitness facility. We've been asked to close repeatedly and the disruption in workout routine can be just enough to knock you off the roll you are on this new year. Having a plan to resort to when you do have to give up your gym routine can help keep you on track.
Here are a few suggestions:
1. Have a mini exercise equipment stash with a few basics to help facilitate a home exercise program. Having an exercise ball, a lighter and a heavier set of weights, a mat and some elastic bands will give you a great assortment of exercises to choose from.
2. Have three or four exercise routines at the ready that you are familiar with and can resort to when closures happen. Ensure these are balanced workouts and choose some of your most favorite exercises to help make workouts at home as enjoyable as possible.
3. If you typically go to the gym at the same time each day, try to keep that same schedule going. This will help keep you prepared for your return to gym upon reopening.
4. Pick some fun music that really helps to motivate your workout. Maybe take a trip back in time to an era of music that really gets you moving or floods you with positive memories of great times as a youngster.
5. If you find yourself falling into the trap of delaying your workout by doing other home chores or watching too much TV, set your phone alarm to give you a nudge. Pick a sluggish time of day and take that nudge to get up and get your workout in. You will feel great for doing it and will likely have more energy for a few more chores.
Reach out to us if you need some help deciding which exercises are right for you.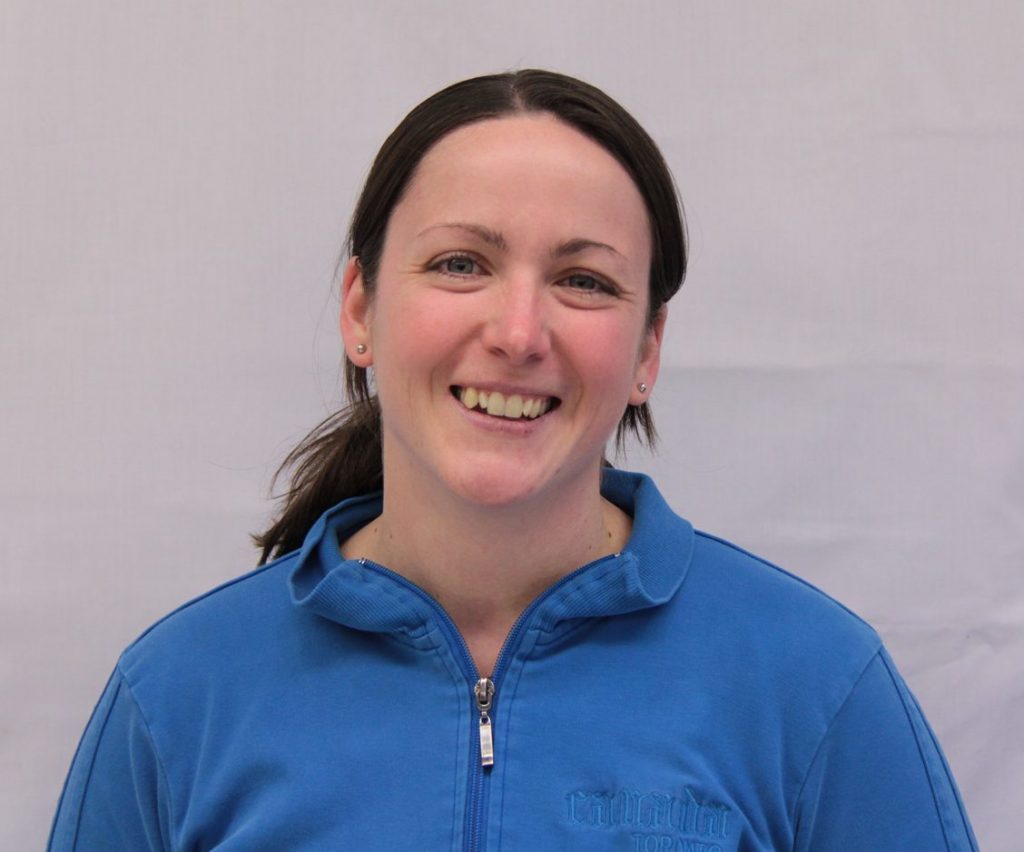 Sarah Estabrooks
Sarah is a kinesiologist and manages the fitness centre at the Human Performance Centre. You can contact her by email or call 738-3554.